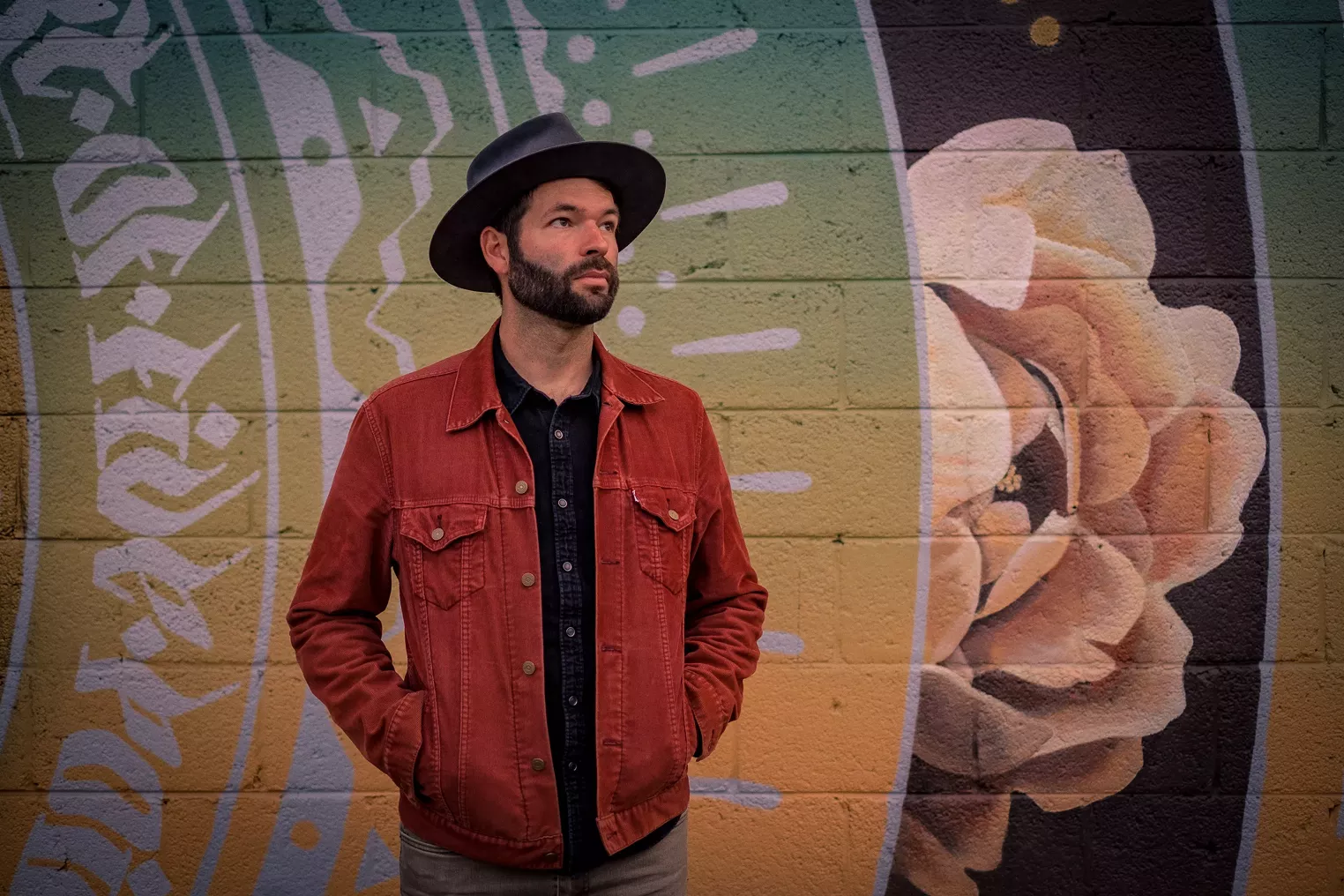 Joel Van Horn uses places – the ocean, his grandfather's cabin and the Utah desert – as themed anchors for his first three albums. The Colorado artist, who plays Covenhoven, avoids this premise for his fourth album, aptly titled IV.
"Sometimes that limits you in terms of what you say in your songs," Van Horn notes. "In this recording, I put everything on the table a little more than in the past, perhaps speaking more openly about the current state of affairs."
The new recording is also a departure from his previous work, as it is more of a collaborative effort, he says, although the production has endured some trials and tribulations thanks to the socially distant pandemic.
"I was just ready for something new, something different," he explains. "I didn't want to make a new recording alone, alone in my home studio. I was definitely excited to work with other people and to collaborate and work with a producer. "
Van Horn set to work this way in early 2020, but about a month after the effort, the process was halted by the arrival of COVID, which made the idea of ​​having a large group of musicians working together in a recording studio look dangerous. He returned to work alone, and although this ultimately took a lot of pressure out of the process, it was quite alarming and disturbing at first.
"I had a timeline in my head and it just disappeared," Van Horn recalled. "None of us really know what the future holds."
It turned out that recording during the shutdown helped Van Horn get through it. The songs are cathartic, he says, and composing them helped him focus on something positive. He had started writing a lot of them before the pandemic – he didn't like the idea of ​​going into a studio without making the most of the album – but they ended up being colored by him, because how could they not?

"I certainly wasn't trying to write a pandemic or quarantine report," he said. "I was actually trying to avoid that. But there is a different mood that is happening at the moment. I talked more openly about how I really felt. "

The collaborative approach returns in the fall of 2020, and Van Horn is happy to have attracted a talented cast of a dozen colossal musicians, including Fry's Ben Whiskey, who is a co-producer and plays some of the songs. Singer and songwriter Gregory Alan Isakov also appeared, as did Julie Davis of Bluebook and Luke Mosman of Nathaniel Rateliff & The Night Sweats.
The large cast adds an element of friendship to the record, according to Van Horn.
"The collaboration didn't happen in a literary sense," he said. "It was more about attracting people and recording and making people guests, stuff like that."

He thinks the new songs sound as if they have become the realm of indie rock. Although the emphasis on acoustic instruments such as banjo and mandolin is less, which makes the songs potentially less "folk", there are still many folk elements. The recording has more energy overall, even if the songs still exist in Van Horn's "contemplative world," he notes.
"One of the big changes is that I've always started with a drumbeat," he says. "That's how these songs were born. I sat on a drum kit and played different rhythms that I found interesting, recorded them and built songs around them.
In terms of content, Van Horn has tackled some important topics, issues he spends a lot of time thinking about: climate change, for example, and all the tensions in the world. It focuses on issues that are hard to ignore – such as Colorado having terrible air quality all summer due to forest fires.
Listeners will not be hit in the head with messages, as Van Horn's lyrics are metaphorical rather than literal. "My music has always been an escape from things like that," he says, although he admits that "in this recording I tried to confront them a little more."
But no matter how gloomy everything may seem, he is always looking for a positive turn; he wants to understand the world around him and still find a reason to smile. "There are so many things that can bring you down or make life difficult and difficult," he says. "What I focus on a lot is trying to add to the beauty of this world. It's a beautiful place if you're looking for it."
As an example of this feeling, Van Horn cites line in "Nothing Remains to Be," a song he wrote about his brother, who died a few years ago: "There is nothing but being beautiful."
"We cremated my brother and scattered his ashes in front of our family cabin in Wyoming," he said. "Now this ash feeds the flowers. In essence, my brother became these flowers. So in the end there is nothing left but beautiful. "

IV is available on October 15; the singles "Monterey", "Everything I Said Yesterday" and "Everything Between Them" are available now. An evening with Covenhoven and friends is held on December 17 at Mercury Café, 2199 California Street. Visit covenhoven.com for more information.